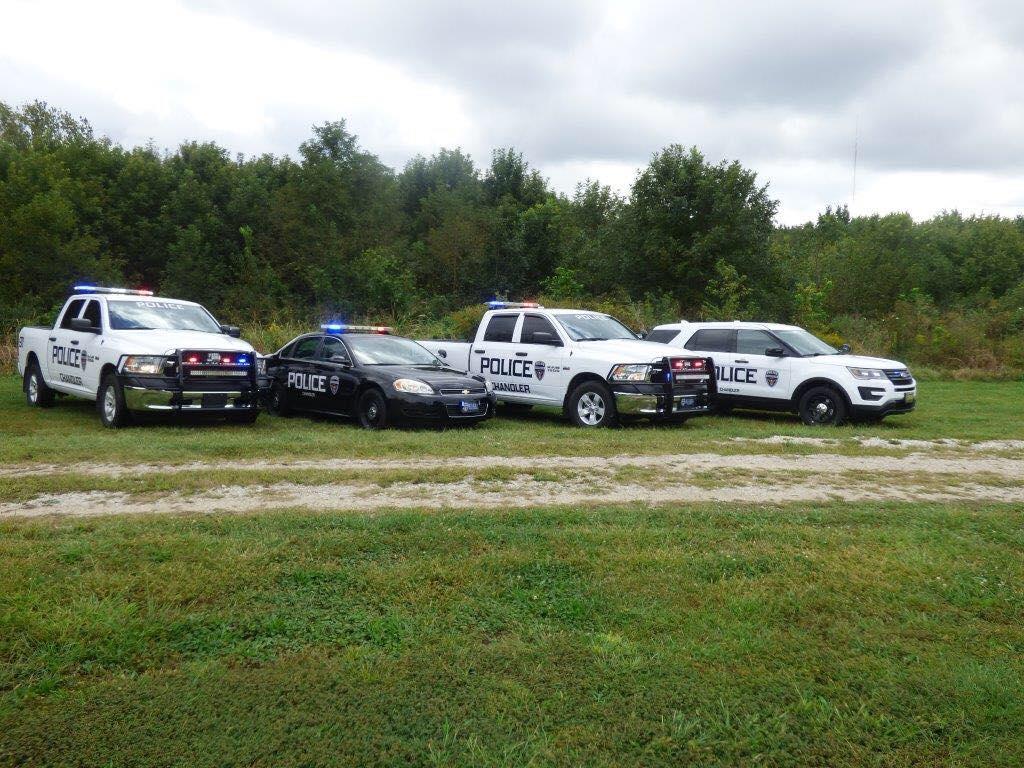 From its start as a one-person Town Marshall in the early 1950s, the Chandler Police Department has grown to include several employees, a canine, and a few reserve officers. The department works to protect and serve the citizens of Chandler in a fair, impartial and professional manner while enforcing and administering the law according to the standards of the Constitution of the United States and the State of Indiana.
Services provided by the department include the issuance of a variety of permits. Click on the applicable permit below for additional information and permit applications:
In addition to serving and protecting the citizens of Chandler, the Police Department is responsible for local code enforcement. Burning, trash and debris, abandoned vehicles, trash containers, excessive weed and grass growth, and no parking zones are all addressed by Town Ordinances.
All residents are encouraged to contact the Chandler Police Department with any need for assistance at any time. Although the office is only staffed during business hours on weekdays, there is an officer on duty every hour of every day. After normal business hours, you can reach the officer on duty by calling Warrick County Dispatch at 812-897-1200 and requesting the Chandler Police Officer on duty.